Please Pray
One of the ways we support our missionaries is through prayer. Please take a moment to pray for the requests of our missionaries below.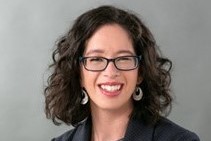 Our missionary of the week is Chandra Crane, who serves as the Mixed Ministry Coordinator with InterVarsity Christian Fellowship. In her recent newsletter, Chandra wrote about how grateful she is to be able to work in both a national role and stay connected with local campuses.  She is primarily focused on working with faculty now,…
To see all Redeemer events, please visit our calendar.