Please Pray
One of the ways we support our missionaries is through prayer. Please take a moment to pray for the requests of our missionaries below.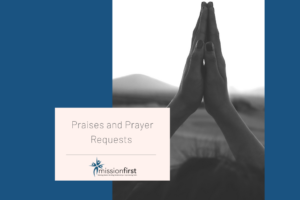 In a summer update, Mission First shared some praises and ways to be praying for the ministry through the next few months. Mission First's Lantern Medical Clinic will be increasing its patient intake this summer. Their Summer program is filled and taking place now. Church groups and different organizations are coming alongside them as volunteers…
To see all Redeemer events, please visit our calendar.