Our Purpose
Our purpose is relationship — with God, each other, and the women of our community. We aim to support one another, encourage each other's spiritual growth, and serve the church. We provide many opportunities to grow, learn, serve, and fellowship with women of diverse backgrounds, cultures, and generations. We'd love for you to join us!
Women's Bible Studies
All women's groups at Redeemer have been studying the book of Hebrews this year using Jen Wilkin's book Better as our guide (books can be purchased most easily through Amazon, Barnes & Noble or christianbook.com).
In spite of groups being at all different points in the study as we start a new semester, we would love to have you join us as we grow and connect with one another through the study of the Word, prayer, and fellowship together.
Because of circumstances with Covid, there will be groups meeting both in person and virtually, and we invite you to find a group below that best fits your needs.
Tuesdays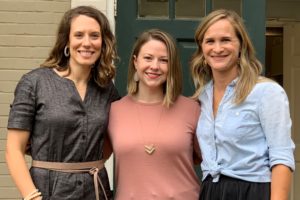 Busching/Garner/Hill/Shuler Group
Wednesdays
Berkompas/Fair Group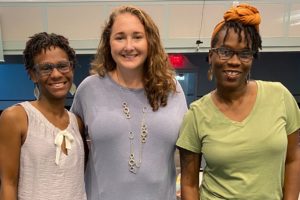 Dyson/Robbins/Williams Group
Thursdays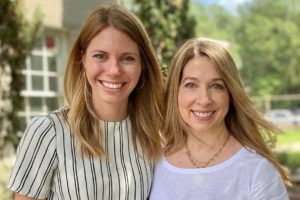 Owens/Watts Book Club
Mom's Bible Study
Mom's Bible Study is designed for all moms especially those with young children.
We are meeting in person for Bible Study and Prayer Groups, on Wednesday 9:00-11:00am in the Youth Room. Zoom and recording are available for those registered. Prayer groups are meeting 10:00-11:00am. Please register below.
*Children must be registered at the time of registration for nursery (0-3) and Bible Club (4+).
Bible Study and Prayer Groups from 9:00 - 11:00

Teacher: Ellen McCay
Administrators: Gloria Ozier, Kristy Hawkins, hawkins.kristy@gmail.com