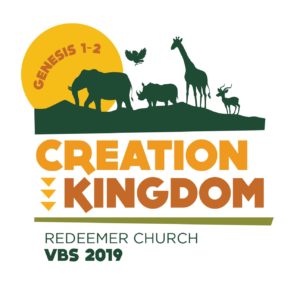 Join us as we explore the Creation Kingdom! On our safari, we will discover how and why this universe was designed by God. Together, we will follow the King of Creation – Jesus Christ – as He shows us who we are as creatures in the Creation Kingdom.
For children entering K4 through 5th grade
Dates: June 10-13
Time: 5:45 – 7:45 pm
Questions: Contact Zack Owens at zowens@redeemerjackson.com
To Register: Show up at the door this evening. We have now closed pre-registration.