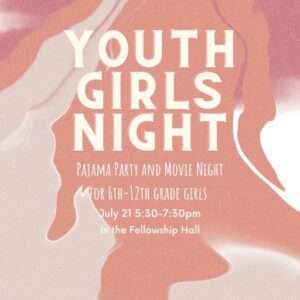 What: As the Summer comes to an end, we want to have a girls get together for all youth aged girls (rising 6th grade to 12th grade). We will watch a movie, have snacks, and hang out!
When: Thursday, July 21, from 5:30-7:30pm.
Where: Fellowship Hall
Additional Information: Sign up here if you want to bring a snack.
Contact: Email Stephanie Morton or 678.554.8552.