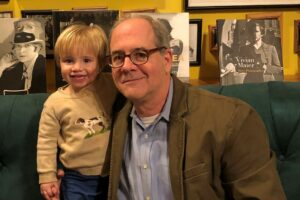 What: All of us parents want to parent our children well. But what exactly do kids need? Depending on what book you read (or what internet blog) parents can be bombarded with theories about the basic needs of children.
Dr. John L. Cox, clinical psychologist from Jackson, brings us a simple straightforward model for understanding our children's needs, what they need in order to grow up happy and healthy. And we'll also look at what do we do when we drop the ball! Dr. Cox will provide us with practical, "hands on" advice for dealing with disciplining kids, effectively communicating with them and helping them when they struggle. And there'll be plenty of time for questions. So join us for an evening of understanding what your kids need, learning how you can richly give to them, and tips on how to survive the process!
Dr. John L. Cox, Clinical Psychologist at Live Oak Psychological Associates in Jackson for the past 32 years, where he specializes in Individual Psychotherapy with Adults, Marital therapy, Parent consultation and therapy for Adolescents and Children. Speaking in areas of personal growth, marriage, parenting and student and teacher training in schools. He is a native of Jackson, MS and has been married to his wife Norma for 39 years and has 3 adult daughters. He serves as Deacon Emeritus at First Presbyterian Church, Jackson. Dr. Cox' education: Received B.A. from University of Mississippi, M.A. Marriage and Family Therapy from Reformed Theological Seminary and Doctorate from Rosemead School of Psychology in Los Angeles. He is the author of Setting Parents Free, and The One Story: A Psychologist Reaches for the Heart of God (due out this summer). He loves to cook and sail.
When: Wednesday, July 27 from 6:00-8:30pm.
Where: Redeemer Church Fellowship Hall
Additional Information: Food and childcare provided.
Contact: Zack Owens at: zowens@redeemerjackson.com or (601) 941-4166
Please sign up for the seminar and childcare below:

Parenting Seminar: Four Core Questions All Kids are Asking