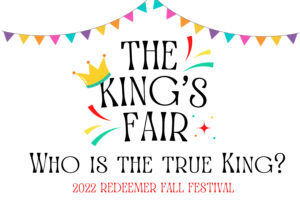 What: The Fall Festival is a fantastic way to meet our neighbors as well as have fun together as a church family! Bring the whole family for a fun night of costumes, games, candy, and family fun at Redeemer on Saturday, October 29 from 4:30-6:30pm. If you have children ages 0-5th grade, come and enjoy your time with them. If not, come and volunteer. We need you! Food provided.
Where: The back parking lot of Redeemer Church and Wellington Road.
Contact: Jajuan McNeil at mrmcneil@redeemerjackson.com or 601.278.3703.
Please sign up below:
Volunteer using the form below: