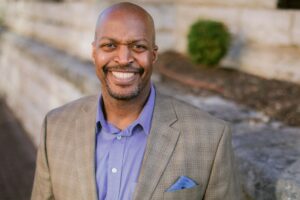 As Redeemer celebrates 18 years of God's faithfulness, we are bringing in Dr. Irwyn Ince. He will preach on Sunday, Feb 5, but on Friday and Saturday, he will lead us in a Seminar on Beautiful Community.
This seminar will be based on his book, The Beautiful Community, as he roots and grounds the theological foundation of the multiethnic church in the character of our triune God. He'll help us think about unity, diversity, and the church, at it's best.
Irwyn's book may sound familiar to Redeemer members. We discussed it in the summer of 2021, as part of a church-wide book discussion.
Schedule
Friday, Feb 3
5:45-6:30: Dinner together
6:30-7:45: Kickoff & Session 1
7:45-8:00: Corporate time of prayer
Saturday, Feb 4
9:00-9:30: Coffee/Light breakfast
9:30:00-10:15: Session 2
10:15-10:45: Breakout/Discussion Groups
10:45-11:30: Session 3
Location
Fellowship Hall
Session Titles
Session 1: Designed for Beautiful Community
Session 2: Destined for Beautiful Community
Session 3: Delighting in Beautiful Community
Children
0-3, Nursery provided
Fri: please drop your child off with a packed dinner
Sat: please drop your child off with a breakfast snack
k4-3rd, Children's Program
Fri: eat with main group, then separate
Sat: please drop your child off with a favorite snack without nuts
4th & up, Bring them with you
Beautiful Community Sign Up
Sign up here so we know how to prepare!