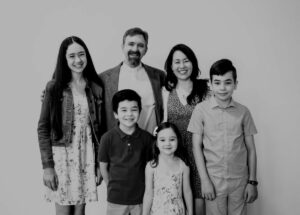 This week, we are praying for the Mills, serving with Peru Mission. In their October update, Stuart shared their plans for next year. Through prayer and thinking through what is best for the health of their family and a transition in their sense of calling, they have decided to leave the field when their term ends in 2023.
They have been praying and wrestling through this and see the Lord preparing them for a change in their way of serving him. Stuart has applied to RTS Jackson's Master of Arts in Counseling program and intends to return to Louisiana to serve in pastoral counseling. Megumi desires to return to research and is applying to fellowships in Jackson.
They desire to finish the year strong and leave Peru in mid-February. Pray for the Mills as they continue their ministry in Peru and prepare for this transition. For more information about the Mills and their work with Peru Mission, you can go to: Praying for Missionaries.