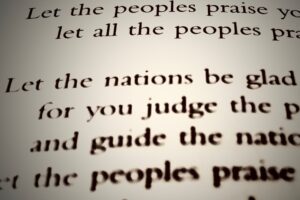 This week we are praying for the Stocks, in a season of transition. They have reached the three month mark dating their sudden departure from the country they served in South Asia. They have been comforted by the Lord's provision and promises as they grieve this hardship in ministry.
Since being back in the United States, they have had opportunities to visit with family. They are looking forward to an upcoming trip to Colorado for some debrief counseling/ conference at Mission Training International. In September, they will move into a furnished house in Atlanta where they plan to spend nine months.
Later this Fall, Brian and Mandy will travel to Thailand for the MTW Lead Conference. During this trip, they hope to be able to tack on a vision trip to a potential field in Asia.
Praise God for the way He has provided for the Stocks' needs, especially the house. Please continue praying as they process, grieve, and consider next steps. For more information about the Stocks, you can go to: Praying for Missionaries.