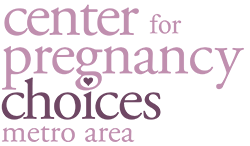 After an exciting Summer with the overturning of Roe and the closing of Mississippi's only abortion clinic, the CPC Metro is pushing on with outreach. They intend to keep growing and serving women since restrictions on abortion will not end the demand for them.
            In their newsletter, they shared about some recent updates and events. One of these was helping to sponsor the second She is Chosen, Too! Conference for single moms at The Pointe Church in Brandon. They also launched a new initiative called Compassionate Advocacy and Resource for Everyone (CARE) earlier this year. At their quarterly Equipped Mom Seminar, women heard form professionals on topics like post-partum depression, lactation, and getting your baby on a sleep schedule.
            Please pray for the CPC's visibility to women considering abortion in our community. Pray for wisdom as they navigate obstacles to this. Pray for their staff to be continually refreshed and equipped by the Holy Spirit and pray for continued connections in our community to those who want to build a support system so that abortion is unthinkable in MS.
            For more information about CPC Metro, you can go to: Praying for Missionaries.