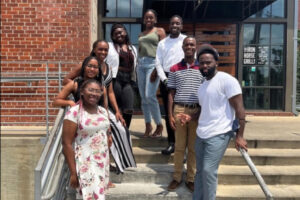 In his recent update, Anthony Forrest shared about how eager he is for the semester to begin. Students are moving back onto campus, small groups are coming together, and he is looking forward to an exciting school year, especially after a refreshing time at RUF Staff's July training.
Anthony shared some specific ways we can be praying for RUF at Jackson State University. Pray that they would find a good meeting space for RUF, where they can have one-on-one meetings, small groups, and large groups. Pray for their leadership team, and the students that are stepping up with a desire to lead and serve this ministry. Pray for new connections with freshmen, and the continuation of relationships with older students.
For more information about RUF at JSU, you can go to: Praying for Missionaries.