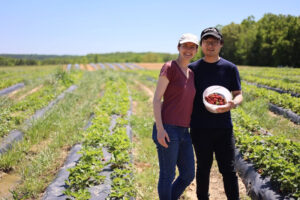 In her recent newsletter, Ellie Honea compared being part of a new church planting team to watching a sunflower grow in her living room window. They watch: getting to know one another and the neighborhood, looking for a good venue. They water: holding gatherings for games, songs, Bible stories for kids and Bible study for adults. And they wait: praying for the Holy Spirit's work. But in the analogy, the church planting team are not the gardeners, they are thirsty flowers in the pot next to them, only able to shine the light they receive as they follow the Son one day at a time.
Praise God for His provision as Ellie has transitioned back to life and Tokyo and onto the church-planting team. Pray for her team as they take prayer walks and meet people around the neighborhood. Pray also for some coming events: "Grace School"- a Sunday School like program for elementary students, Ellie's chance to catch up with a seeker friend she rarely sees, "Grace Kids Club"- an English lesson, games, and Bible story in Japanese for preschoolers and their parents, and weekly church-plant staff meeting day.
For more information about Ellie Honea and her work in Tokyo, you can go to: Praying for Missionaries.