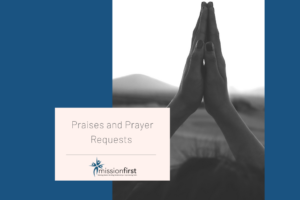 In a summer update, Mission First shared some praises and ways to be praying for the ministry through the next few months.
Mission First's Lantern Medical Clinic will be increasing its patient intake this summer. Their Summer program is filled and taking place now. Church groups and different organizations are coming alongside them as volunteers this summer. Legal aid is ramping up to serve clients in need. And their ELC K4 and K5 classes are filled for the 2022-2023 school year. It is exciting to see how God is providing and allowing them to work in all of these different areas!
Please pray for the following requests: filling the last few spots for their ELC K3 class, doctor volunteers for the Mission First Lantern Medical Clinic, for their staff members who have lost family members or currently are sick, new medical and dental clinic patients, transportation needs, and safety on their campuses.
For more information on Mission First, and their ministry to Jackson, you can go to: Praying for Missionaries.