Trey and Kiki Adams, Thailand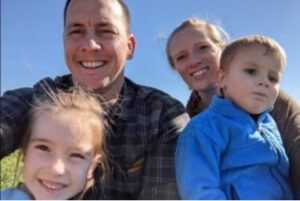 Since returning to Bangkok, the Adams have been busy catching up after being away for so long. Trey has been preaching in Thai more than usual as their church's preaching team has had to reshuffle due to COVID. Kiki has been regularly meeting online with counseling clients and they have both been busy homeschooling.
This summer, four college students from the US will be joining the Adam's team for a mentored internship. Trey and Kiki look forward to this opportunity to serve the American church by mentoring young members and giving the interns a chance to see and learn about God's mission in Thailand. Pray for these summer interns and the team as they prepare to receive them.
Recently the Adams were able to gather for their first church camp since the pandemic started! After 2 years, it was encouraging to come together for two days of worship, teaching, games, fellowship, and witnessing the baptisms of two newer believers.
Pray for the Adams' team- for wisdom, unity, and blessing for each family and missionary they serve with. Pray for Grace City and New City Fellowship Church, that they would be salt and light in their communities and to the city. Pray for their family as they hope to get some rest after a few busy months while they prepare for coming interns.
For more information about Trey and Kiki Adams and their work in Thailand, you can go to: Praying for Missionaries.