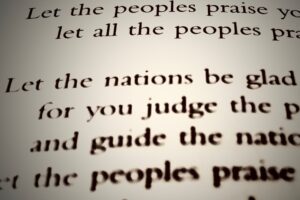 This week, we are praying for the Stocks serving in Southeast Asia.
In January, the government started a weekend curfew that allows only essential travel.  Sadly, church is not seen as essential; they are back to meeting online.  Last weekend, the city repealed the curfew but continues to prohibit religious gatherings.  Please pray for wisdom as they long to meet in person for worship as soon as they can.
The Stocks have been meeting weekly with a newlywed couple, discussing chapters in a book on Christian marriage as well as other topics regarding family and faith.  Pray for this couple, their salvation, and that the Stock's would be able to "winsomely share the only foundation that is sturdy enough to handle any fragile family".
For more information about the Stocks and their work in Southeast Asia, you can go to:  Praying for Missionaries.