International Guest House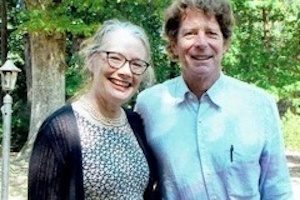 The International Guest House in Oxford, MS continues to be a "home away from home" for international students studying at the University of Mississippi.  Many of their guests are thankful to be away from the oppressive regimes in their home countries and enjoy a safe environment for religious conversations.  Some students are drawn in by the hospitality and friendship, but many are curious and open to hear about the Christian faith.
One PhD student needed a place to stay while he finished his program.  IGH's normal apartments were full, but this student and one other were able to move into their bunkhouse.  Through daily discussions and weekly Bible studies, one of these students came to an understanding of God's free grace offered in Jesus.  He joyfully became a child of God.
Please pray that other guests would join him in the Kingdom of God.  Pray also for the construction beginning this spring to make additional apartments available to students who would like to live in the International Guest House.
For more information about the International Guest House in Oxford, you can go to:  Praying for Missionaries.