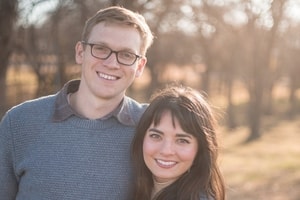 This week we are praying for Fee and Kelly Kennedy and their work with RUF-International at Southern Methodist University.  In a recent newsletter, Fee shared about a student who has been attending their Global Café meetings this semester where they've been focusing on the parables in the gospel of Luke.  This student has been "blown away by the generosity of God to embrace those who are normally cast out." He wants to attend a local congregation and keep reading the Bible in his native language.
Fee also shared some other opportunities they've had to connect with students:  carving pumpkins, one-on-one meetings, and an upcoming Christmas party.
Please pray for a time of rest as they head into the holiday season, for financial provision, and for more opportunities to share the good news of Christ's incarnation with students in the Christmas season.
For more information about Fee and Kelly Kennedy's work with RUF-International at SMU, go to: Praying for Missionaries.