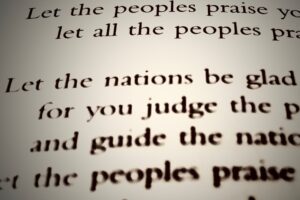 The Stocks have been busy lately, "preparing, planning, and praying for the future".  As COVID restrictions loosen, they have been able to start meeting for church in person and hosting guests at home.  They've been baking communion bread and cakes and teaching CityKids along with their other work with their team, church, community, and work.  Brian has led worship, preached and baptized.  Last week, plenty of newcomers attended as Brian preached on forgiveness.
Pray for the Stocks' church, for their family, and their growing team.
For more information about the Stocks, and their work in Southeast Asia, you can go to: Praying for Missionaries.