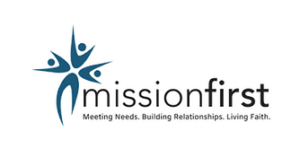 Mission First's most recent newsletter highlighted some praises for prayers God has answered and current prayer requests.
They are thanking God that their OASIS Ash Street afterschool program for kindergarteners through high school seniors has been filled with students.  This program focuses on "developing children through music, art, drama, recreation and Bible study.
Mission First is also celebrating the 10 year anniversary of their Peyton's House Program: "numerous young men have been a part of this after school program over the past decade".  Along with this anniversary of the boy's program, they are praising God that the Peyton's House girls' program is off to a great start.  Many students who were involved in the summer program have returned.
Also, their Early Learning Center's new staff is adjusting well to the new building and additional students enrolled with the school.
Along with these praises, they sent out some prayer requests including: new volunteers for the OASIS ministry, guidance and direction for staff, and students that need transportation in order to attend the OASIS main campus ministry.
For more information about Mission First and their work in Jackson, you can visit their website here, or Praying for Missionaries.