Adams in Thailand, Update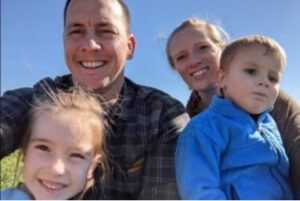 This week's update is on the Adams' family, serving with MTW in Bangkok, Thailand.
In a video update, Trey shared some of the work that he and the rest of the team is working on:  planting churches, training national leaders, and translating Biblical resources.  Biblical resources in the Thai language are scarce, so as an ongoing project, the team is working to identify, translate, and publish resources for the church.  Over the next few months, they hope to start with some resources on prayer, suffering and biblical theology.
Currently, Kiki is working towards developing a new branch of The Well, a counseling service for missionaries, families, and Thai churches in crisis. The Well offers counseling services and helps train others.
Please pray for this work and for the Adams family as they prepare to welcome a new baby girl.  Pray for Kiki and the baby, and that Trey would be able to get through Bangkok traffic quickly when she goes into labor.
For more information about the Adams and their work in Thailand, go to Praying for Missionaries.