Full Count Baseball, Fundraiser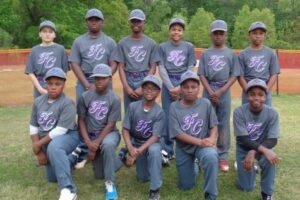 Full Count Baseball Ministry exists to "encourage, teach and develop youth to model a Christ-like behavior utilizing the fundamentals of baseball."  The Full Count Warriors have been enjoying an exciting baseball season of practices, games, and team building.  As the season winds down, the team has been given an opportunity to participate in a Summer Camp at Long View Ranch in Mosheim, Tennessee, June 7-12.  Long View Ranch "exists to share the love of Jesus through fun, friendships, and adventure." Going to camp will give the team a chance to continue learning structure and discipline as they enjoy God's creation and learn more about His word in a fun environment.
Taking the boys to camp will also allow them to visit their former teammate and friend, James Nasekos.
To raise money for this exciting opportunity, the Full Count Baseball Warriors will be doing a car wash fundraiser on Saturday, May 15.  The fundraiser will be from 12-5pm in the front parking lot at Redeemer.  Join us for food, fun and a clean car!
Pray for Full Count Baseball Ministry as they finish their season and prepare for the summer.
Pray for a successful day of fundraising as they press toward their goal of getting to spend a week at Long View Ranch.
To learn more about Full Count Baseball and how to pray for this ministry, go to: Praying for Missionaries.  Here is Full Count's latest newsletter.