Trey and Kiki Adams, MTW Thailand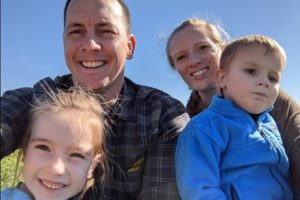 After months and months of waiting, it looks like Thailand will begin opening its borders, allowing folks to move back to the country, including Trey and Kiki Adams and their children, Abigail and Ransom, missionaries with MTW. The date is sooner than we thought; there is a good chance that Trey and Kiki can return to their home in Bangkok, Thailand mid-February of 2021.
Even though it's been a long time away from Thailand, the Lord has really blessed their time here in the states. From Kiki facilitating a support group for other missionaries who have been locked out of their homes in different countries to Trey and Kiki being able to build a solid team of missionaries to eventually join them in Bangkok, to God blessing the translation project they started before leaving Thailand, with four books successfully being translated into Thai language to help build the Christian church in Thailand.