Brent Kooi, MTW Australia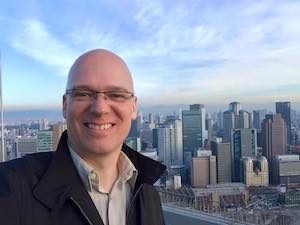 Brent Kooi has been a member of Redeemer for the past 16 years. He has 15 years experience in university administration, nine of which were with Belhaven University as the dean of student life. For nine years Brent served on mission in Japan, with Mission to The World (MTW), and most recently he as served as the interim team leaders in Osaka.
Now, God is calling Brent to serve on mission with the MTW team in Sydney, Australia. The Sydney team is working toward a healthy multi-cultural church-planting movement that will multiply  missionaries throughout the whole of Asia-Pacific and beyond.
After such a long time of COVID lockdown in Australia, there is a good chance that Brent will be approved for permission to enter the country in just a few months! But he needs to be at 100% funding before he can go. He is 93% funded now. Not too far to go!  Learn more about how you can pray for and with Brent as well as how to support him in his mission in Sydney
at
Praying for Missionaries
.