Trey and Kirsten (Kiki) Adams, MTW (UPDATE)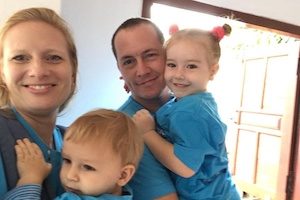 This week, we're praying for Trey and Kiki Adams (missionaries to Thailand) as Kiki's father has just been diagnosed with pancreatic cancer. May the Lord strengthen and encourage them during this time of uncertainty.
From Kiki:
— Please pray that the tumor is contained to the pancreas.
— Please pray for us as we wrestle with fear, grief, and the unknown future.
— There is no official prognosis or treatment plan yet. Please pray as these come into place.
To find out more about their ministry and how you can pray, email Trey at archadams@gmail.com