Latasha Allston, RUF at Jackson State University (UPDATE)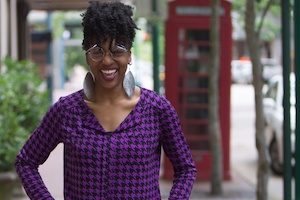 The school year is well underway, so please join us in prayer for fellow Redeemer member Latasha Allston and her work with RUF at JSU! Latasha is a Marriage and Family therapist whose focus areas are outreach, ladies discipleship, and fostering community among JSU students.
Prayer requests from Latasha (10-01-19): 
1. Please pray for health issues related to stress and undiagnosed jaw pain.
2. Please pray for rest emotionally, mentally, spiritually, and physically.
3. Please pray for new donors ($1,000/month is still needed).
4. Please pray for students as they struggle with various hardships.
5. Please pray for God's provision of reliable transportation.
To find out more, email Latasha at latasha.allston@ruf.org